Incredible Edible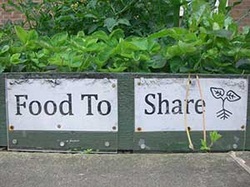 Our Mission:
To strengthen our community by planting and sharing food together, learning about sustainable agriculture and supporting local businesses.
---
What is Incredible Edible?

A volunteer group in association with SAP Garden Club inspired by Incredible Edible Movement UK to plant food (herbs, vegetables, fruit trees) in public spaces around St Anthony park for everyone to share.
Why is it important:

By planting food together, we get to know our neighbors, share our talents, share food and pass on our knowledge and enthusiasm to our kids.
Who is invited:

Everyone! No green thumbs required! We need people with all sorts of skills who are willing to help and be part of the community.
How you can help:
Volunteer: your time, your expertise, your ideas, your enthusiasm and come to our meetings.

Donate: old tools, left over building material (for raised beds), compost, top soil, cuttings or extra seedlings from your garden

Share: building/planting/web/communication/fund raising skills.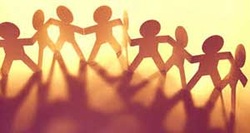 Meetings:

Will be held twice a month indoors until the ground thaws, then we will be outside getting our hands dirty. Questions: email Nadine at
nadinehorchner@gmail.com
If you are already busy with other projects:

Pass this information to your neighbor.
For more inspiration
:
Contact us:

New ideas, suggestions, donations, grievances are always welcome. Please let us know if you would like to be on our e-mailing list: Nadine Horchner,
nadinehorchner@gmail.com
---