The St. Anthony Park Garden Club actively gardens in other ways.

Incredible EdibleThis new program is inspired by the Incredible Edible Movement UK to plant food (herbs, vegetables, fruit trees) in public spaces around St, Anthony park for everyone to share. Find out more about Incredible Edible.
St. Anthony Park Library gardens

The club has planned, planted, and maintained the window boxes and the front lawn beds at our neighborhood library for years. Beginning in spring 2015, we also began the process of renovating the hill behind the library into a perennial garden. The northeast side of the library's yard (along the side alley) is now home to children's pollinator garden, while the hillside behind and to the south (near Como Avenue) presents flowering and foliage plants for all-season interest.

Invasive species work

The Invasive Species group raises awareness about invasive species and works to remove them from neighborhood areas such as parks, residential, and business properties, and school grounds. We emphasize their replacement with non-invasive plants. We have collaborated with a number of community groups in these efforts including the Boy Scouts and Murray Middle School.

Independence Day Parade

Each year, Garden Club members appear in the neighborhood's Fourth of July parade. In 2015, members donned flowered hats to let everyone know about the upcoming Garden Tour. In 2016 we joined with Transition Town - All St. Anthony Park to highlight the role of pollinators.

State Fair garden

The Minnesota State Horticultural Society's garden, just outside the Horticulture building, was maintained and improved by gardeners from our club from 2004 to 2015.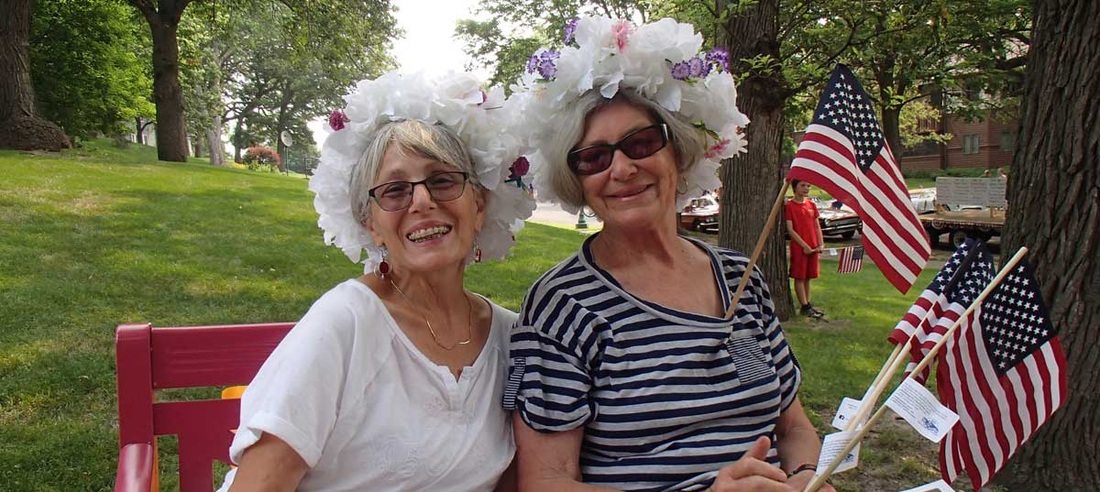 Two of our members ready for the annual July 4 parade in St. Anthony Park.